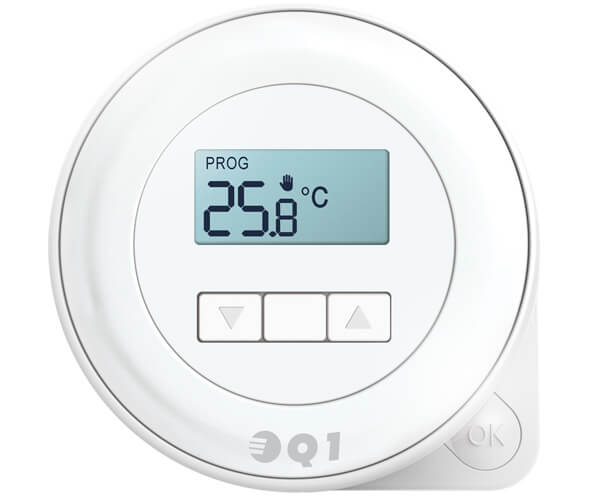 EQ1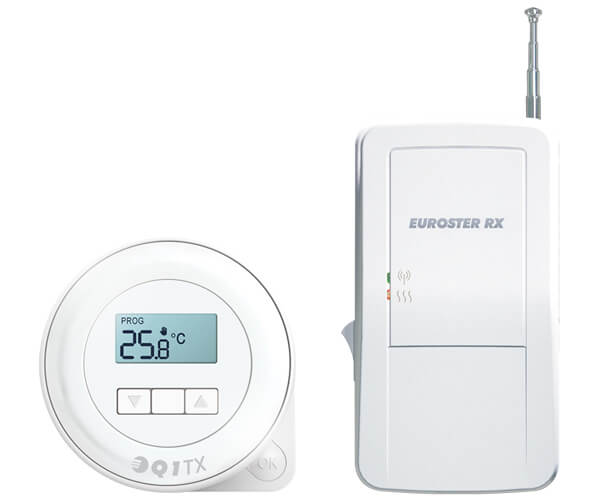 EQ1TX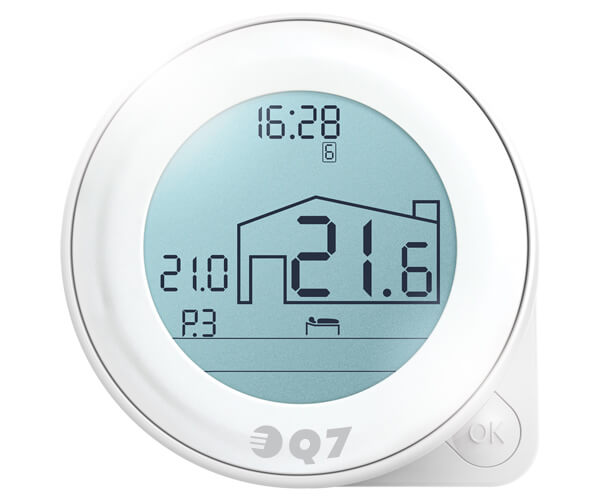 EQ7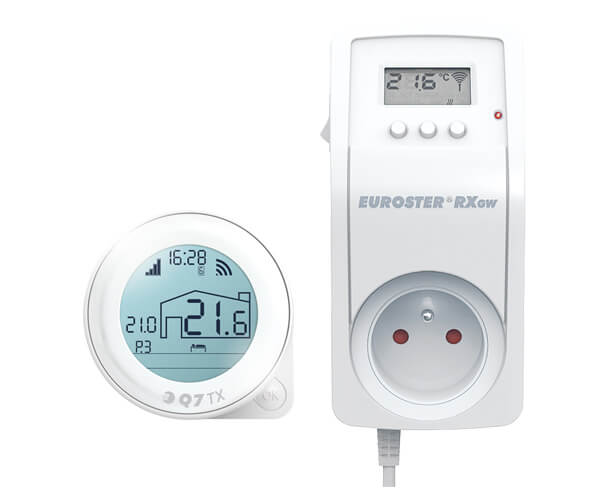 EQ7TX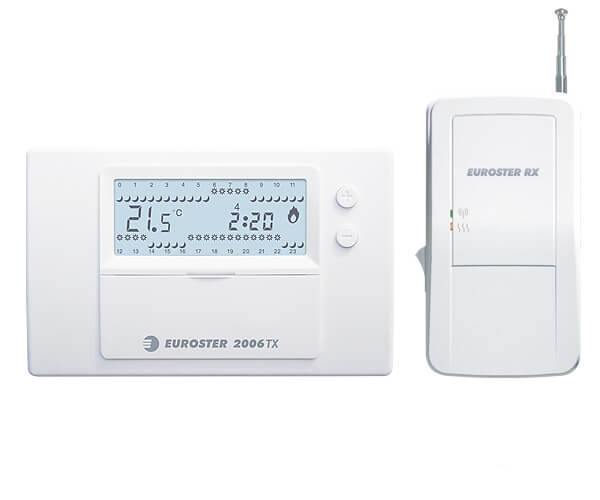 2006TX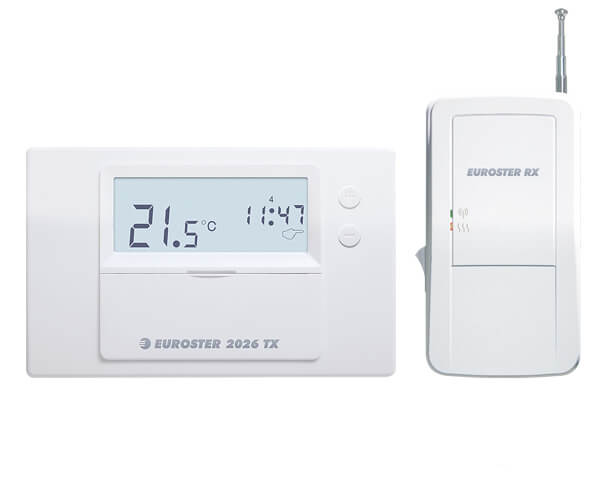 2026TX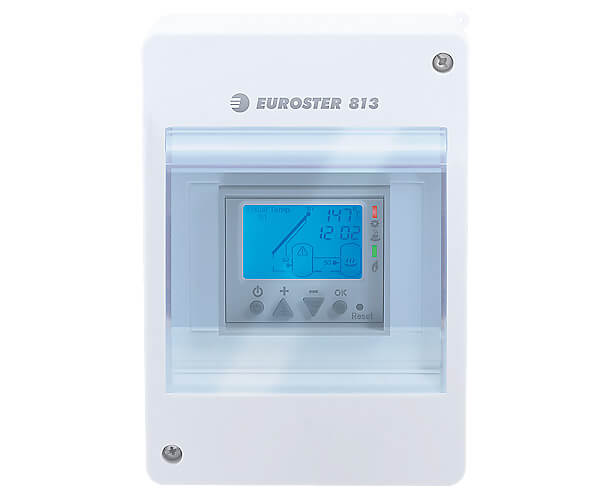 813
11C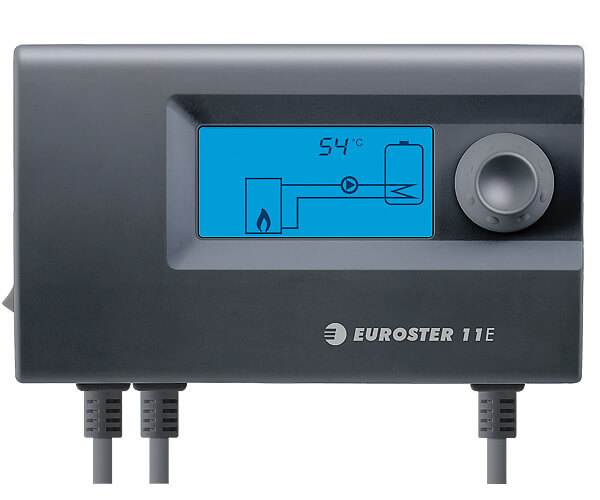 11E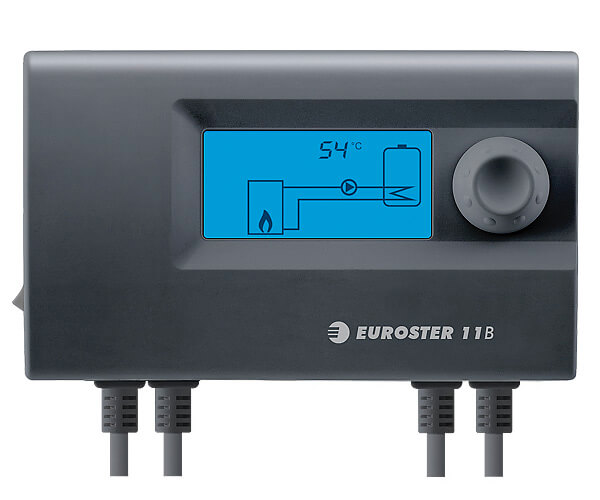 11B
11M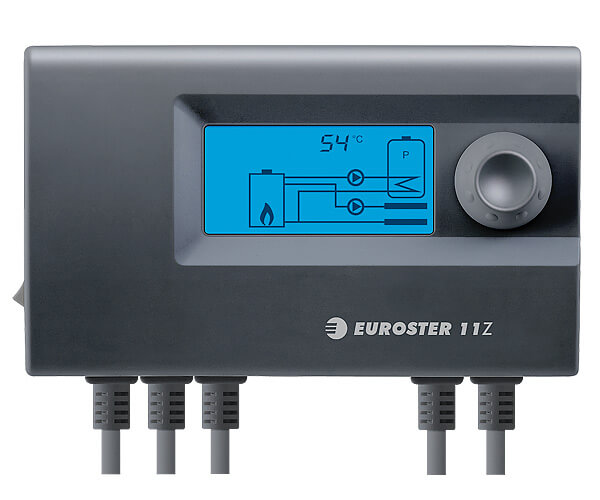 11Z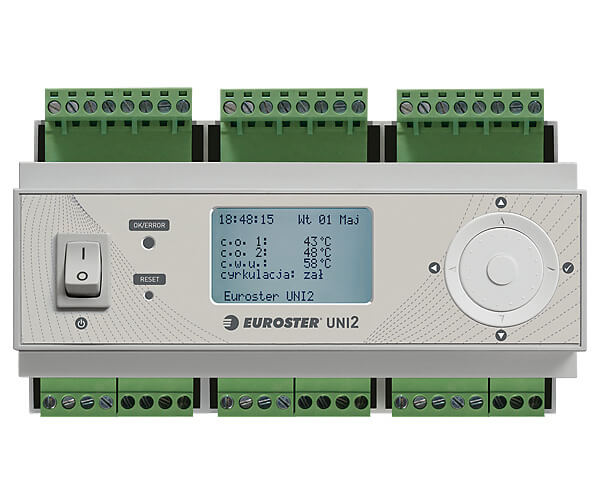 UNI2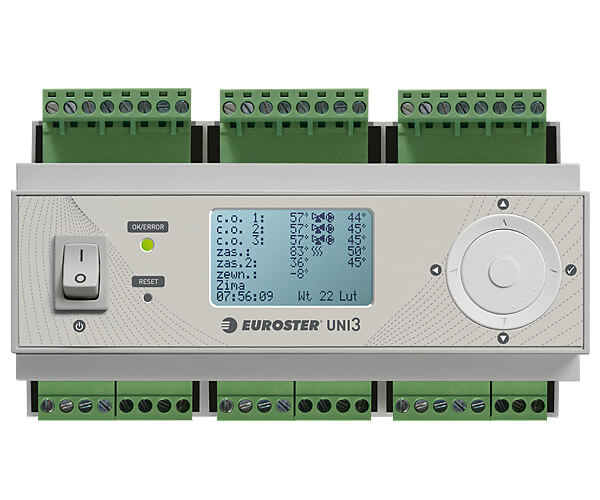 UNI3
Euroster - Wired, wireless, programmable temperature controllers.
Manual thermostats are among the easiest to control heating systems. They allow you to set the day and night temperatures, but they can not be programmed for the hours or days when the user wants or does not want to heat the room. They are also used for water tanks as they can maintain a constant water temperature in the boiler.
The favorite type is Euroster Q1 with a daily program that allows you to program two different temperatures per day with one automatic change at the specified time.
Programmable room thermostats are the most widely used and best-selling type of thermostats. They allow to regulate day and night temperatures based on user settings. These thermostats are potential-free, so they switch on the contact through which the electric current does not flow, and when the contact on the boiler is switched on, it indicates the demand for heating.
Euroster Q7 is a popular thermostat with a weekly program and a backlit thermostat, which allows you to set up to 9 different temperature changes for every day of the week. All temperature and setting values are clearly displayed on the backlit display and if the temperature should change during the day, it sets their optimal values at the desired time.
EUROSTER has been on the market for 21 years and 2 million products sold speak for its tradition and quality.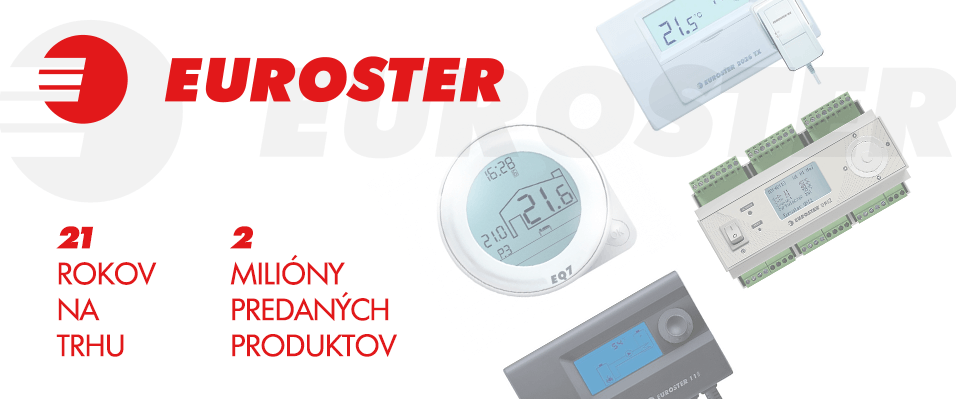 Programmable thermostats
Regulators for solar systems
Regulators for pumps, tanks and valves
Regulators for multiple heating circuits